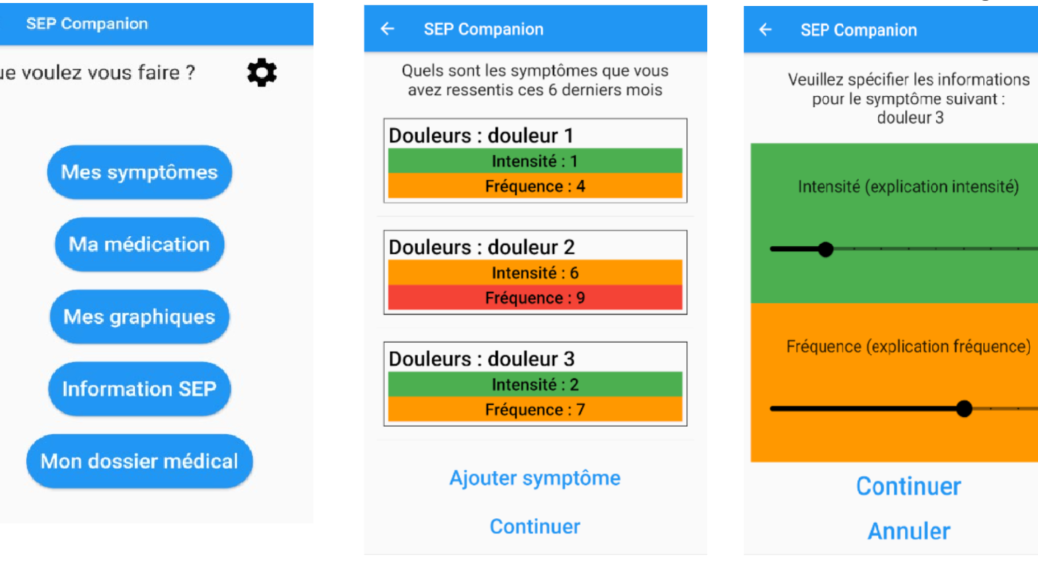 App for the management of Multiple Sclerosis
App for the management of Multiple Sclerosis
This mobile application aims to support people affected by multiple sclerosis in managing the disease.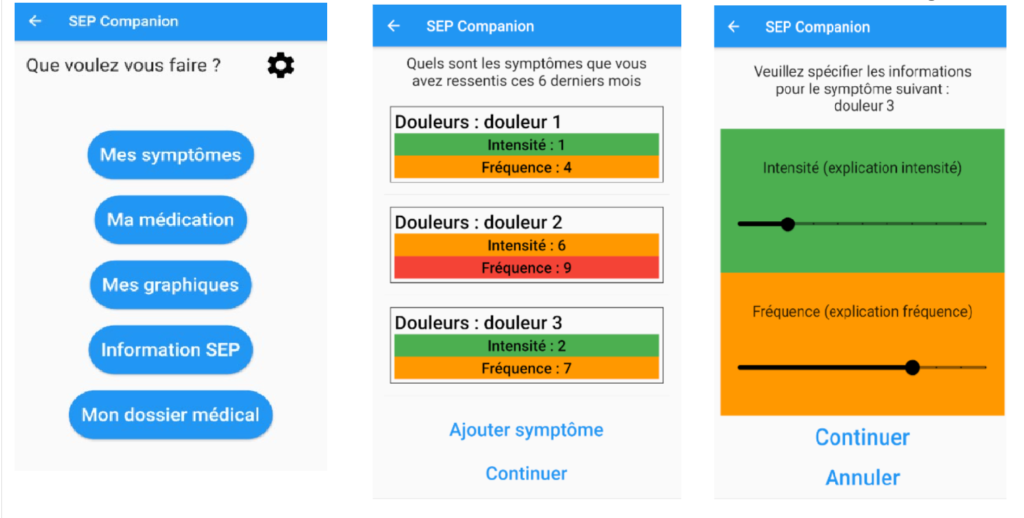 Multiple sclerosis (MS for short) is an autoimmune disease affecting about 15,000 people in Switzerland. The exact cause of this disease remains unknown.
The evolution of the disease is very unpredictable and variable depending on the patient (symptoms affect bodily/cognitive abilities as well as perception, thought and recognition). The follow-up of this disease is very important because people can have very important variations in their symptoms and their gravity. It is therefore necessary to be able to follow this evolution in order to adapt the solutions prescribed against these symptoms.
A self-management app could allow patients to better manage their symptoms and plan their activities around disease flare-ups.
As part of an interdisciplinary collaboration between a computer science student from HEIA-FR and three nursing students from HEdS-FR, we are designing, developing and testing an application for the self-monitoring of multiple sclerosis. This application will allow patients to constantly follow the evolution of their symptoms, to manage their medication and to improve their general condition.
In order to obtain an application adapted to the needs of the end-users, we will involve the end-users in the design and testing process of the application.
A first functional version of the app has been developed in May 2021 and we are testing it with 20-30 people.