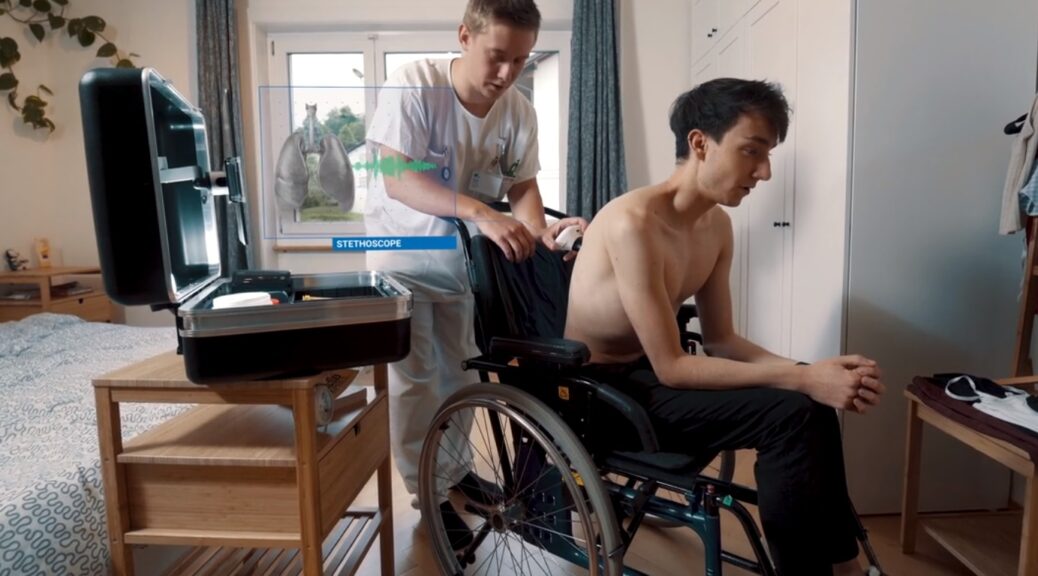 Telemedicine at the cantonal hospital of Fribourg
Telemedicine at the cantonal hospital of Fribourg
We are collaborating with the Hôpital Cantonal de Fribourg (HFR) to implement new telemedicine solutions.
With the COVID-19 pandemic, the process of digitization of health has undergone a strong acceleration. The HFR, in order to face the increased demand for teleconsultations, has set up a suitcase to carry out remote consultations with doctors, through the support of the care staff. The suitcase is composed of connected devices and an integrated videoconference system for interactions with patients.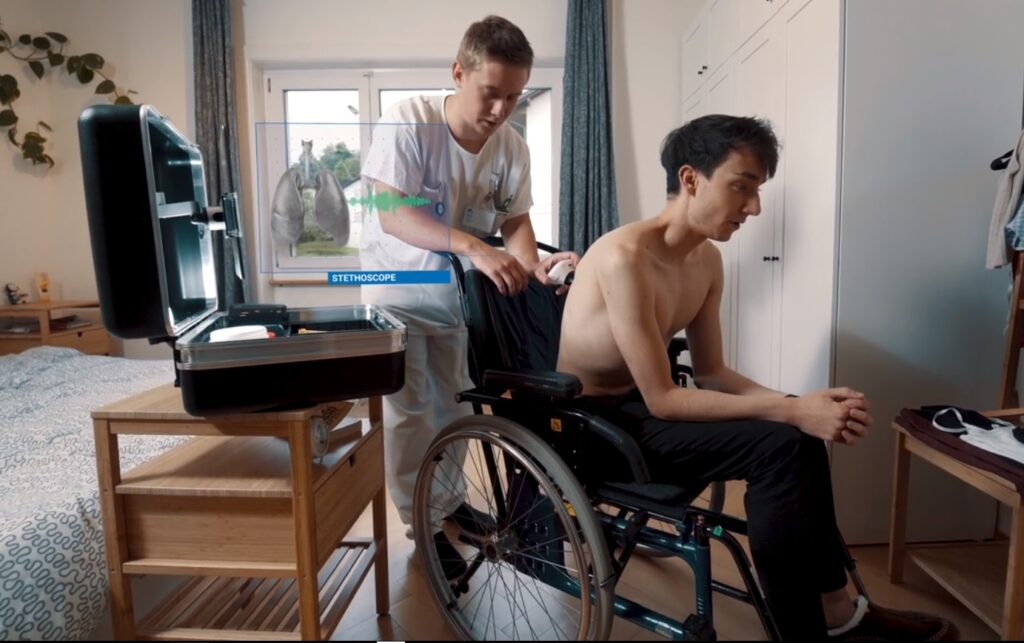 The students of the Master in Osteopathy of the Haute Ecole de Santé Fribourg have actively participated in the implementation of this tool, in order to guarantee a better quality of remote consultations.
Currently, a student of the Haute Ecole d'Artchitecture et d'Ingénierie Fribourg, as part of his practical training course, is implementing a cloud solution for collecting patient data and displaying this data to medical and care staff.
A former student of the Haute Ecole d'Ingénierie et d'Architecture Fribourg, having worked for the HumanTech Institute, has joined the HFR's augmented medicine team. The DHC3 strategic committee is also available to the HFR team for technical and strategic advice.