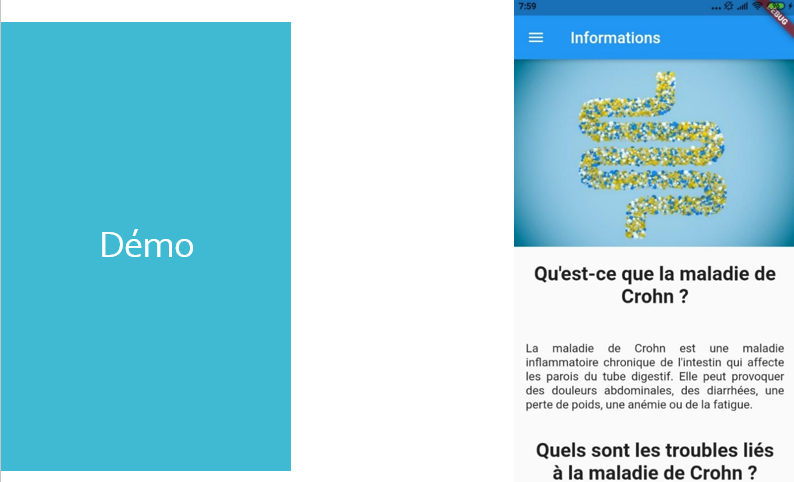 App for the management of Crohn's disease
App for the management of Crohn's disease
This mobile application allows people affected by Crohn's disease to better manage their symptoms and to better understand the causes of discomfort.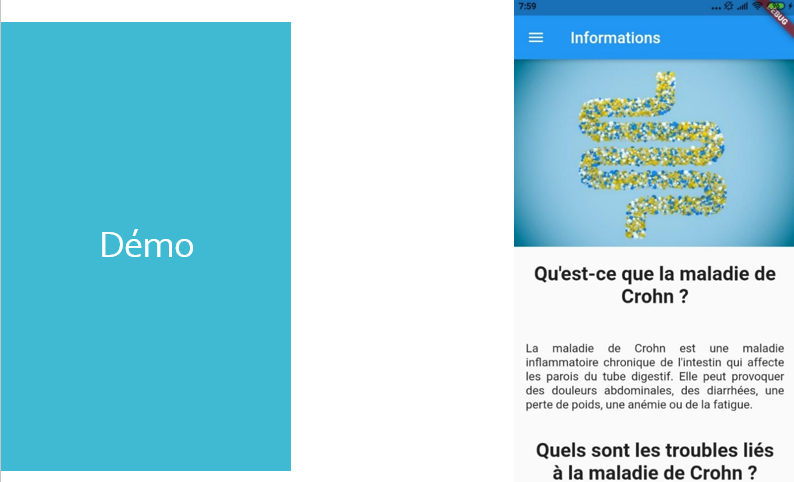 Crohn's disease is, according to the Inselspital Darmzentrum Bern (2018), a "chronic inflammatory bowel" disorder that can cause inflammation from the mouth to the rectum.
When a person with this disease has an attack, several areas, especially in the intestines, may become acutely inflamed at the same time. Vomiting may also occur because of the areas affected by this disease.
A patient self-care app could be an excellent solution to encourage patients to listen to their bodies and empower them to take a more active role in managing their disease.
In the framework of an interdisciplinary collaboration between a computer science student from HEIA-FR and three nursing students from HEdS-FR, we are designing, developing and testing an application for the self-monitoring of Crohn's disease. This application will allow patients to constantly follow the evolution of their symptoms, in relation with their state of stress and their eating habits.
In order to obtain an application adapted to the needs of the end-users, we collaborate with the association Crohn'sColitis Switzerland. 230 people have already participated in a survey conducted in the context of this project. Among the participants, 117 have accepted to test our application.
A first functional version of the application has been developped and tested in May 2021.