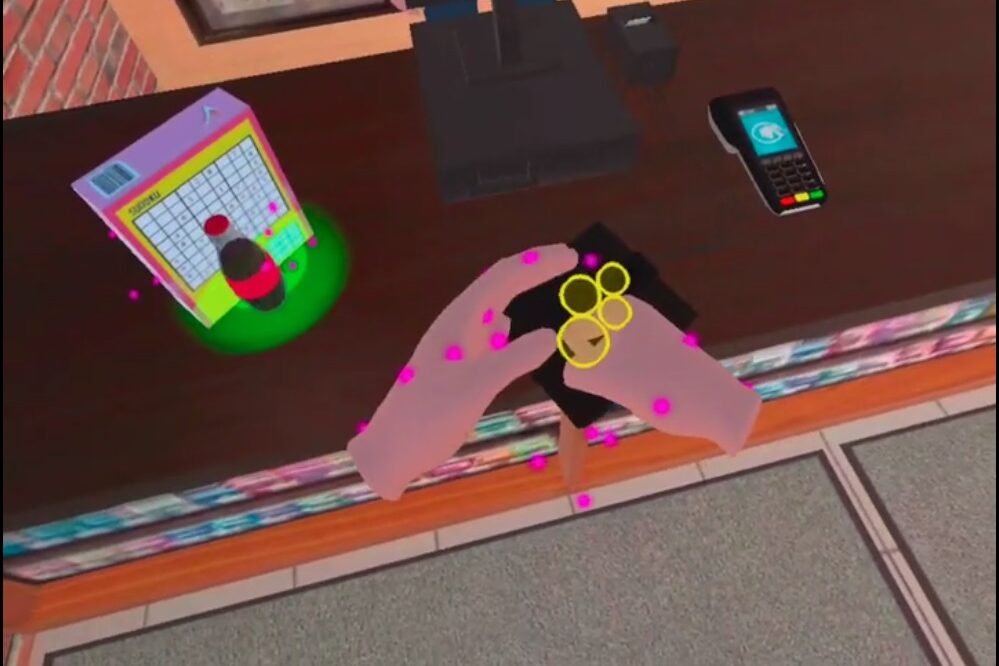 Beware of contamination in COVID19 time!
Beware of contamination in COVID19 time!
A serious virtual reality game to raise awareness of contamination pathways in supermarkets and train in prevention measures.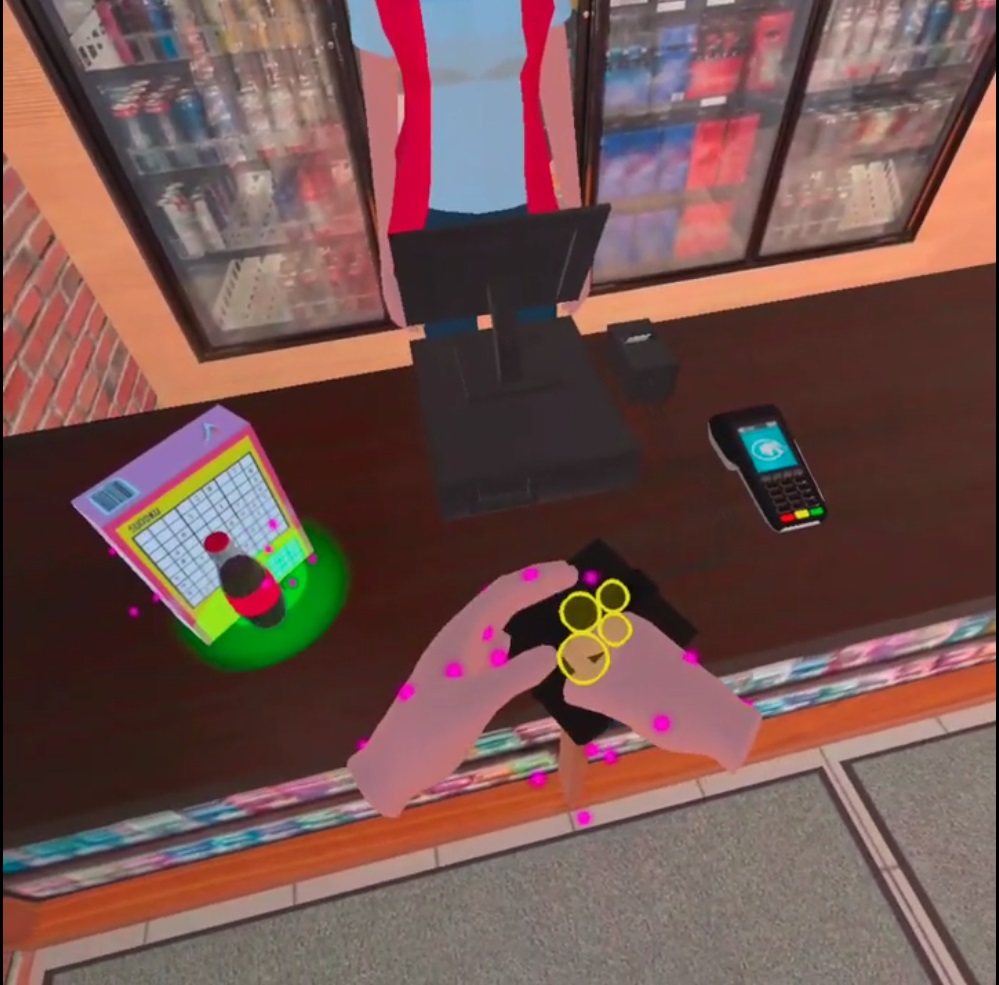 In times of pandemic, making everyone aware of the importance of barrier actions is fundamental. Because viruses and bacteria are invisible to the eye, it is sometimes difficult to understand how they are spread when we touch objects.
In order to show the importance of hand disinfection and simple gestures that can limit the spread of the virus, we have developed a Virtual Reality application. It allows you to visualize the spread of virus particles through small colored dots and to train yourself to follow good practices through a serious game. In this game, you have to find a product in the shelves of a supermarket and pay by cash or credit card, while respecting the barrier gestures such as:
hand disinfection at the entrance and exit of the supermarket
keep distance from other clients
do not touch products that will not be purchased
The application was implemented for the Oculus Quest headset, based on an existing project for asepsis training.